Mobile live video streaming is on the rise, especially when it comes to providing coverage of live events, sharing in-the-moment reactions, or producing on-site segments.
Unless you have a dedicated camera crew, carrying around a camcorder at an event doesn't always make sense. That's why many people are reaching into their pockets for a convenient streaming device by using iOS live streaming apps for iPhone.
Live streaming on your iPhone is made possible thanks to a variety of dedicated apps.
For users who don't need much customization, a free platform like Facebook or TikTok is easy to use. However, users that need the ability to customize their experience or stream directly to their website streaming apps for iPhone that have more robust options. Luckily, there are options for all different use cases.
In this post, we're going to talk about the technology that makes mobile broadcasting possible at the professional level before diving into 12 of the best iOS live streaming apps for your iPhone with RTMP ingest.
Table of Contents
Live Streaming from an iPhone and Other iOS Devices

RTMP: Why It's Important for iOS Mobile Broadcasting

The 12 Best iOS Live Streaming Apps for iPhone

Connecting Your

Live Streaming

App to an RTMP Server

Conclusion
Live Streaming from an iPhone and Other iOS Devices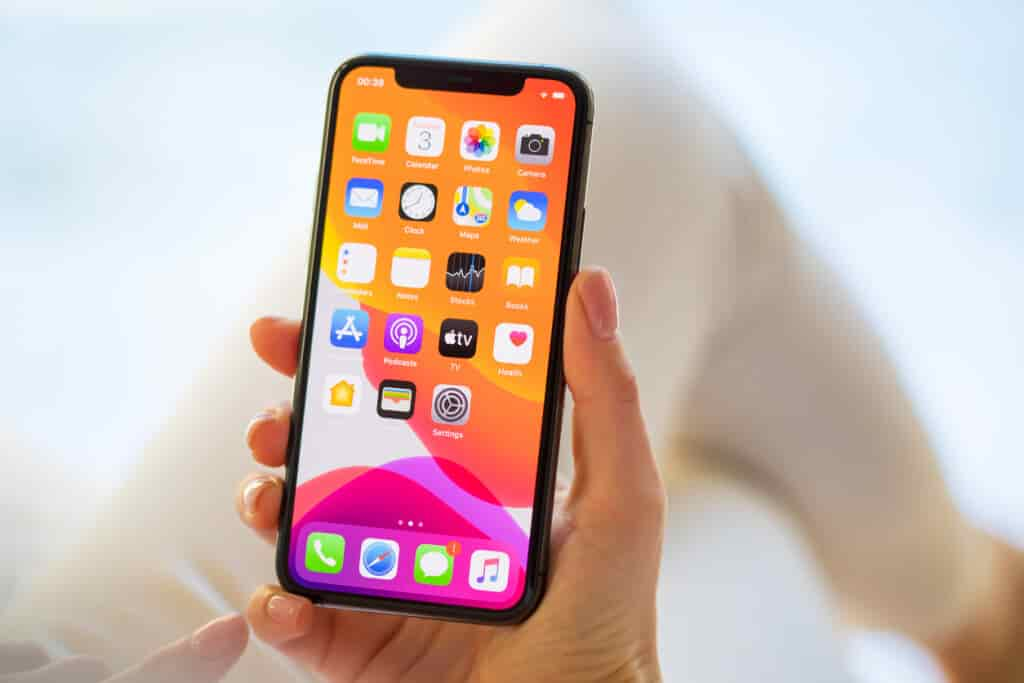 The history of live streaming dates back to the early '90s where the world's first live stream was thought to have taken place on June 24, 1993, from the offices of Xerox PARC in Palo Alto, California.
The engineers from these offices created a platform called "Mbone" to stream audio and video content to a small network around the globe. They primarily streamed music and concerts so that they could "jam out" together even when they weren't in the same physical space.
Even though live streaming began in the '90s, it didn't become popular until the early 2010s with the adoption of live streaming platforms followed by mobile apps. Livestream emerged in 2007 are the first live streaming solution, and YouTube was launched the year after that.
Today , live streaming and the ability to broadcast rest in your pocket, with your phone. Thanks to its high-quality cameras and ease of use, the iPhone poses the perfect solution for streaming on the go .
With the help of some powerful iOS live streaming apps , you can stream live from your phone while incorporating pre-recorded footage and adding graphic overlays in real-time. With the right mobile live streaming setup , you can also stream locally with no problem at all.
Creating professional broadcasts with an iPhone and the right apps is relatively easy with just a little practice. You can also stream with other iOS-supported devices, such as your iPad.
Android devices can do a lot of the same work. Check out our article on Android-based live streaming for mobile streaming from an Android device.
幸运飞开艇开奖结果app-168飞艇官网开奖历史记录- RTMP: Why It's Important for iOS Mobile Broadcasting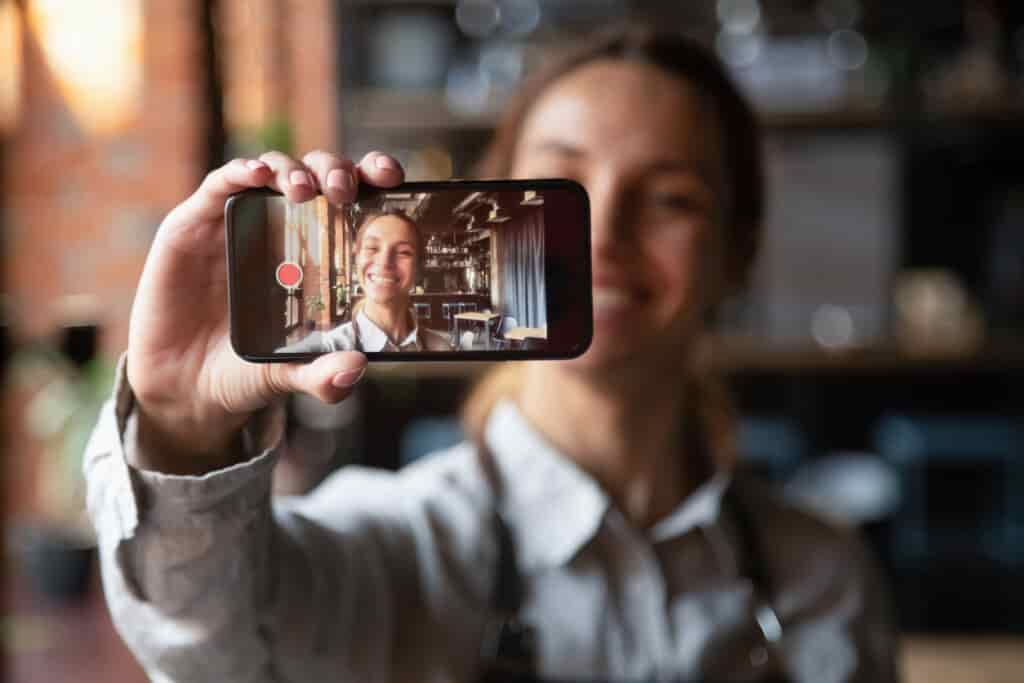 Before we get into which iOS live streaming apps are best for broadcasting from your iPhone, we're going to briefly review RTMP.
RTMP is a protocol for streaming media over the internet . RTMP stands for Real-Time Messaging Protocol , and it was originally developed by Adobe to deliver streams to the Flash player. It's widely used to stream live video , where it has been the standard for many years.
For modern live streaming, RTMP is often used for server ingestion through an RTMP-enabled encoder , and it's becoming rarer for delivery to viewers. That's because RTMP requires the Flash plugin, which is being depreciated in favor of support for HTML5 video standards .
HLS streaming is often considered a modern alternative to RTMP. However, for the sake of mobile broadcasting , RTMP is still a priority.
RTMP ingestion allows mobile apps to connect to any online streaming software . This is in contrast to the platform-specific apps like Facebook, which can only stream on their own platforms. An RTMP-enabled iOS app should allow you to stream to any video hosting and delivery service that can ingest RTMP video streams.
" RTMPS " is another protocol you'll run into when choosing a live streaming app for iPhone. This is essentially a technology that is identical to RTMP with an added layer of security. This is the preferred protocol for secure streaming , but RTMP for iOS will suffice.
The 12 Best iOS Live Streaming Apps for iPhone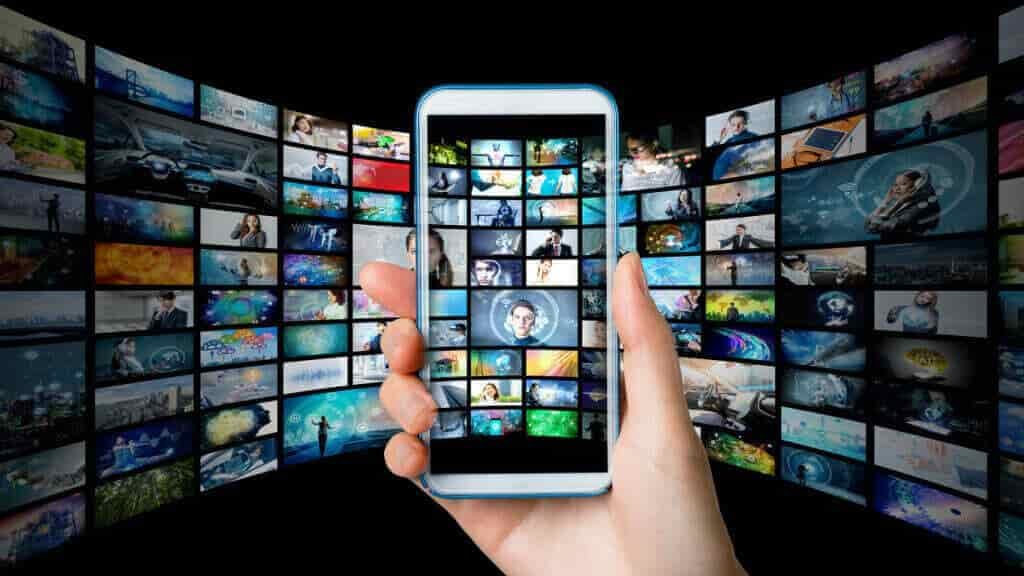 Now that you have a basic understanding of why RTMP technology is so important for mobile live streaming , we're going to talk about some of the best iPhone streaming apps for iOS.
All of these iOS live streaming apps are available for download in the App Store. These iOS live streaming apps are both live streaming apps for the iPhone and iPad live streaming apps.
1. Larix Broadcaster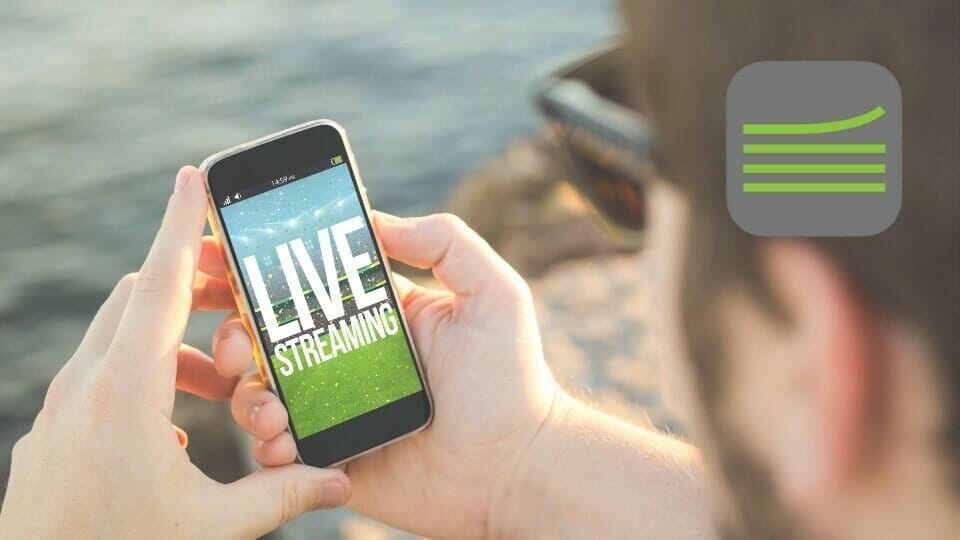 Larix Broadcaster is our preferred iOS streaming app . The app is software from Softvelum that supports several broadcasting tools to produce professional-grade broadcasts from a consumer-grade device.
It has a 4.4 out of 5-star rating on the App Store, with reviews calling it "Simple and Effective" and "The Best."
Download Larix Broadcaster on the App Store .
Key Features:
RTMP and RTSP publishing

Multiple simultaneous connections allow streaming to several destinations

Stream to a variety of services, including YouTube Live and Twitch

Adaptive video bitrate supported in three modes: logarithmic descend, ladder ascends, and hybrid approach

Audio-only capture available
Pricing:
Larix Broadcaster is free to download and use, making it a go-to iPhone free streaming app.
Pros:
Easy to set up

Supports RTMPS streaming

Auto-archiving

Front and back camera switching
Cons:
"No frills"

Single-camera streaming

No screen adjustment for aspect ratios
Compatibility with Dacast:
Larix is compatible with Dacast. Here is a link to the full tutorial on how to live stream the Larix Broadcaster app with Dacast.
2. nanoStream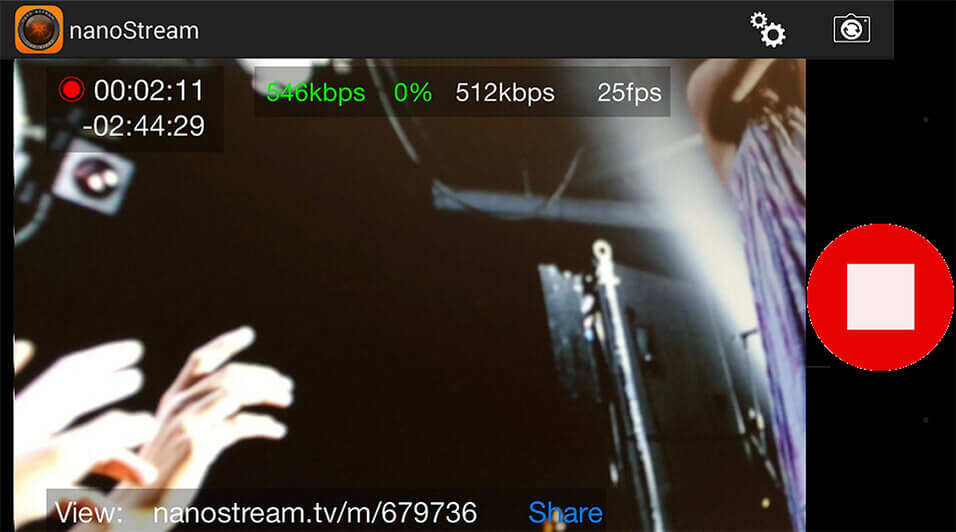 The nanoStream app is another high-quality live streaming app for the iPhone. It allows full HD live streaming with bitrates up to 7.5 Mbits per second.
nanoStream connects via RTMP and includes other features similar to the other apps on this list, like local recording and support for vertical or horizontal video.
However, it does include several unique features. These include support for external cameras and even drone video. If you are connecting external cameras to your iPhone or iPad, this is one of the best live streaming apps for the iPhone.
Download nanoStream on the App Store .
Key Features:
Global CDN for lightning-fast delivery on any platform or browser

Use mobile or through a browser

Easily integrates with existing live streaming infrastructure
Pricing:
The app is free to download, but it requires registration to use.a
Pros:
Cons:
Inconsistent positive ratings

Limited compatibility
Compatibility with Dacast:
nanoStream is currently only compatible with Dacast for customers on the legacy my.dacast platform application and other third-party OVPs. Our team is working with nanoStream to reinstate this compatibility. Please bookmark this section as we will update it when the integration goes live!
幸运飞行艇官网开奖查询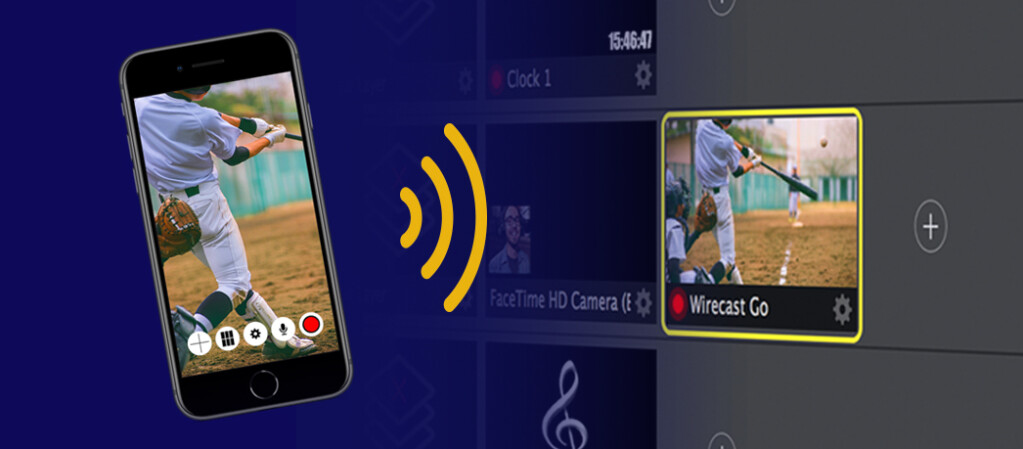 Another great live streaming app for iOS is Wirecast Go from Telestream. It includes several functions that set it apart from the other streaming apps for iPhone.
Wirecast Go is particularly attractive to broadcasters because it provides the ability to brand your stream with overlaying texts and images, making it one of the best live streaming apps for iPhone. Wirecast Go also provides a professional edge because it integrates chat tools to correspond with your viewers and the ability to switch between two different "shots."
You can download the app for free, but a paid upgrade unlocks RTMP streaming, an instant-replay function, and the ability to switch between an unlimited number of pre-prepared shots. It provides computer-level tools in iOS streaming app.
Telestream provides another cool way to live stream with your iPhone via Wirecast Cam . This free app allows you to wirelessly connect to a computer running the main Wirecast application.
With this streaming setup , you can use your iPhone as a video source for your live stream. Additionally, the Wirecast desktop app allows you to mix and match sources, insert green screens and image overlays , and much more.
This is a simple, cost-effective method to add another camera to your live stream. You can connect an iPhone to Wirecast Cam automatically via Bonjour and support full 1080p HD playback with around one second of latency on a robust network.
Download Wirecast Go on the App Store .
Key Features:
Broadcast in portrait or landscape mode

Switch between multiple prepared shots

Add your own logos and branding to your live stream

Capture and replay live broadcast highlights
Pricing:
The Wirecast Go app is free to download but to unlock RTMP streaming, you'll have to pay $5.99 to upgrade.
Pros:
Brand customization

Overlaying images, texts, and logos

Chat tools

Instant-replay features

Vertical and horizontal orientation
Cons:
Most features are only available with an upgrade

Inconsistent positive reviews from past users

Difficulties accessing all functions on certain iPhone models

Does not support RTMPS streaming
Compatibility with Dacast
Wirecast Go is compatible with Dacast. For more info, check out our tutorial on how to stream with Wirecast.
4. Airmix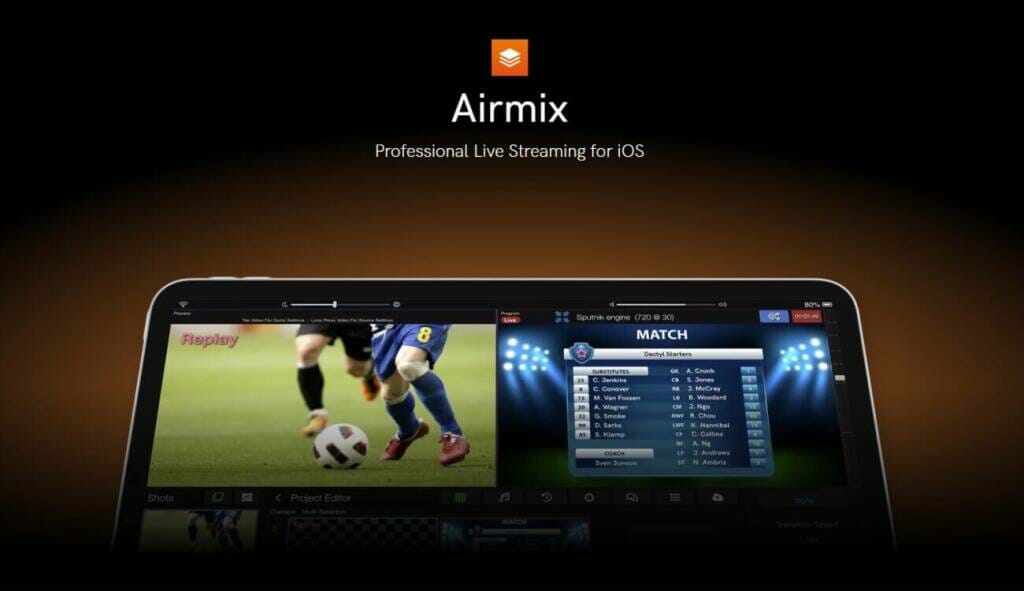 Airmix is another great iOS streaming app. This app from Teradek allows broadcasters to mirror their streams from Airmix to other screens. This means you can share the content with not only remote viewers but also with those that are at the venue.
Essentially, this produces the same effect as a jumbotron where viewers can see what's happening from a different angle or they can get a "closer" look on the bigger screen.
This app has an average rating of 4.0 out of 5 stars on the App Store which is very impressive.
Download Airmix on the App Store .
Key Features:
Multi-source streaming

Multiviewer support
Pricing:
Airmix is free to download, but it does require in-app purchases for certain functions.
Pros:
Supports multiple sources (pre-recorded content, front and rear cameras, external camera)

Audio balancing

Graphics overlays and text titles

Color correcting filters

Great user reviews
Cons:
Buggy on some devices

Requires in-app purchases
Compatibility with Dacast:
Airmix is not currently compatible with Dacast, but our team is working to reinstate the compatibility.
5. Broadcast Me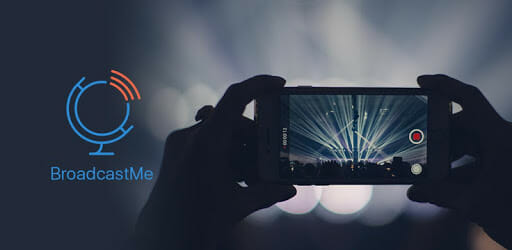 Broadcast Me also supports RTMPS streaming, which provides more security than the standard RTMP protocol.
Video is delivered with an adaptive bitrate in either portrait or landscape orientation.
Download Broadcast Me on the App Store .
Key Features:
4K streaming

Send remote notifications to app users when they're near news events

Two simultaneous video streams

Fully functional production system, including editing, SEO tools, and infographic integration
Pricing:
Broadcast Me is free to download and use.
Pros:
Use of the front or rear camera

Encrypted streaming via the RTMPS protocol

Option to save the video file locally

Low latency streaming

White-label app
Cons:
Limited compatibility

Cannot utilize the newest iPhones' wide-angle lens
Compatibility with Dacast:
Broadcast Me is not compatible with Dacast.
168飞艇开奖结果|168幸运飞飞艇官网下载- 6. Twitch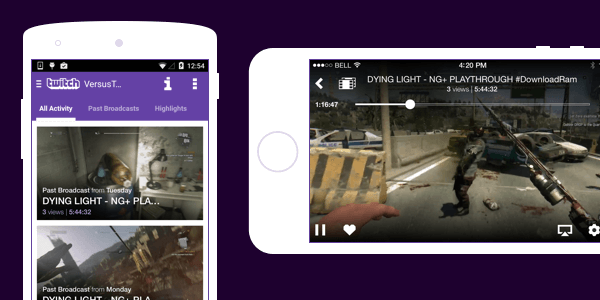 Twitch , which is owned by Amazon, is a massively popular live streaming platform for desktop and mobile that's used largely by gamers, although it has seen a rise in other independent content creators, such as musicians, using it in recent years.
Twitch is the most popular platform for live streaming content , offering users the option to subscribe to their favorite channels.
Key Features:
Widely used and trusted platform

Users make money through donations, subscriptions, and ads

A generally easy-to-use platform offering both desktop and mobile streaming
Pricing:
Twitch is free to use.
Pros:
Well-known streaming platform with a recognizable name

A large influx of potential viewers

A subscription model offers users long-term earning potential
Cons:
Lots of users, so it's difficult for streams to gain traction

Very niche audience (mostly gaming and Esports)
Compatibility with Dacast:
Twitch is currently not compatible with Dacast, but we do support simulcasting to platforms like Twitch and Facebook with the help of dedicated streaming software .
7. YouTube Live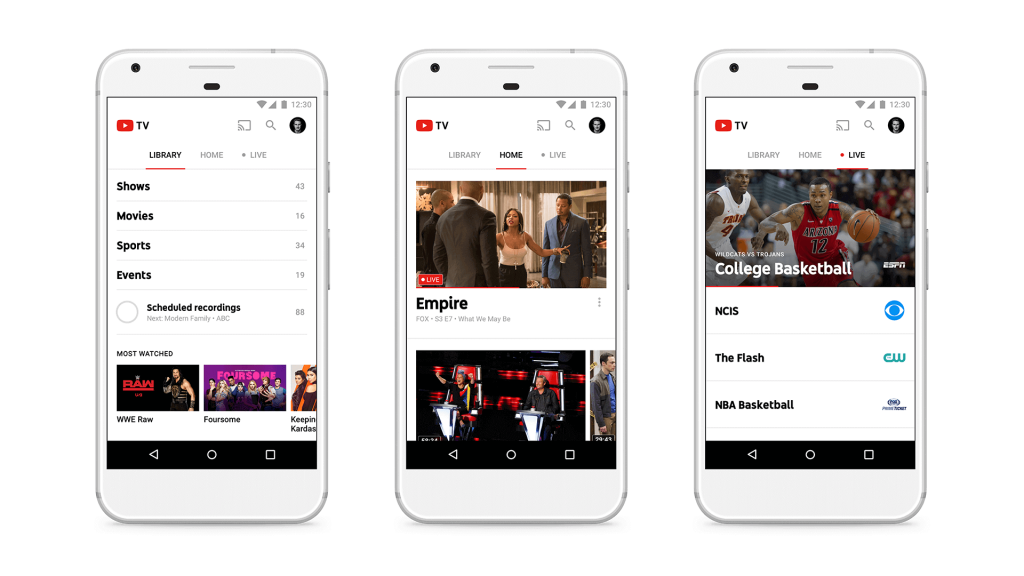 YouTube supports both pre-recorded video hosting and live streaming content for creators, with billions of viewers every day.
YouTube Live is a feature of the YouTube mobile app that's open to creators with at least 1,000 subscribers, giving them easy access to streams while on the go.
Key Features:
Mobile live streaming is available within the existing YouTube app

Schedule your live stream or create truly live content

Multiple options for monetization, live chat, age restriction, and more
Pricing:
YouTube Live is free for YouTube users.
Pros:
Mobile live streaming is right within the YouTube app

Available for Apple and Android

Schedule live streams for later or stream content in real-time

Easy-to-use platform familiar to YouTube creators
Cons:
Live streaming capabilities are only available to users

with more than 1,000 subscribers
Compatibility with Dacast:
Youtube Live is not compatible with Dacast but we do offer compatibility options with YouTube alternatives .
8. Facebook Live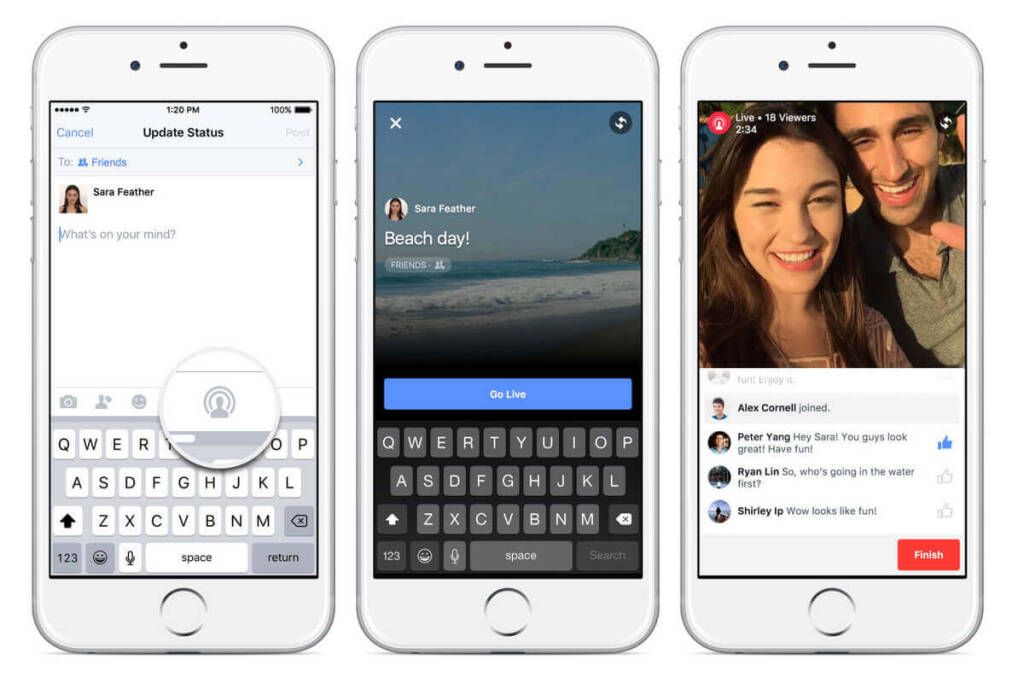 Facebook Live is a popular feature of Facebook, one of the largest social media platforms in the world. Facebook Live is available to all users, allowing individuals and brands to share content in real-time.
Facebook Live allows for easy streaming of live content right on an individual or business Facebook page. It works with a variety of platforms, include iOS devices.
Key Features:
Shoot and share the video right within the app

Notifications of new videos can be sent right to your page's current followers

Commenting feature allows viewers to interact with you and one another
Pricing:
Facebook Live is free for anyone using the Facebook app.
Pros:
Easily go live within the existing Facebook app

Moderate and respond to comments

A ready-made audience of your page's current followers

Live stream from a mobile device or desktop
Cons:
Streams can be subject to the same technical issues as the overall Facebook platform

Algorithms may limit your reach
Compatibility with Dacast:
Facebook Live is not compatible with Dacast but we do support simulcasting to Facebook with the help of dedicated software encoders .
9. TikTok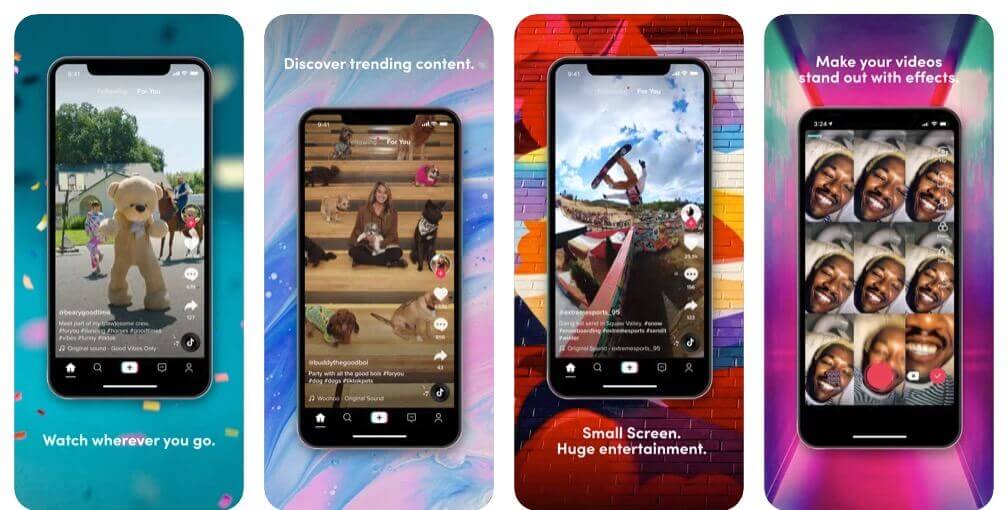 TikTok is a video-sharing app that provides a platform for anyone who wants to create short-form video content. Live streaming is an exclusive feature that can only be accessed by certain users.
Users with at least 1,000 followers and who are 16 or older can share content in real-time with TikTok Live .
Key Features:
Stream live from the TikTok app

Send and receive gifts during a live stream

Content goes to current followers and can be picked up by new users with TikTok's algorithm
Pricing:
TikTok is free for users.
Pros:
Suggestion algorithm can show your live streams to people who don't already follow you

Same easy-to-use app as making regular TikTok videos

Turn "gifts" from viewers into real cash
Cons:
Strict community standards

Lots of content means it may be difficult to be seen by new users
Compatibility with Dacast:
Dacast is not compatible with TikTok.
10. Clubhouse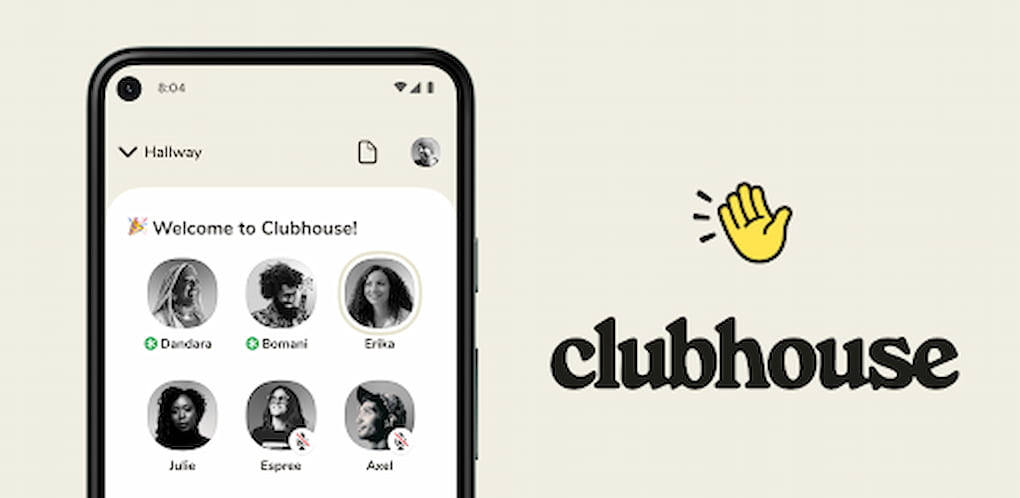 Clubhouse is a bit different from the live streaming apps that we've covered so far because it only supports audio streaming. This app was originally launched as an invite-only platform that was only accessible to iOS users. However, it quickly evolved to become more accessible to all users on different types of devices.
Clubhouse has been particularly useful for brands and professionals that are looking to network and connect with others. Clubhouse also offers live chat rooms for audio-only streaming. The presenter can hold a one-way presentation, or they can allow listeners to participate in the presentation, as well.
Key Features:
Private chat rooms

Great for networking and community building

Tools for encouraging audience participation

Control tools for customizing stream permissions
Pricing:
Clubhouse is free to use.
Pros:
Free to use

Makes information accessible to large audiences

Highly interactive
Cons:
Audio only

Not very well-known yet

Complaints of "too much noise"
Compatibility with Dacast:
Clubhouse is currently not compatible with Dacast.
11. LinkedIn Live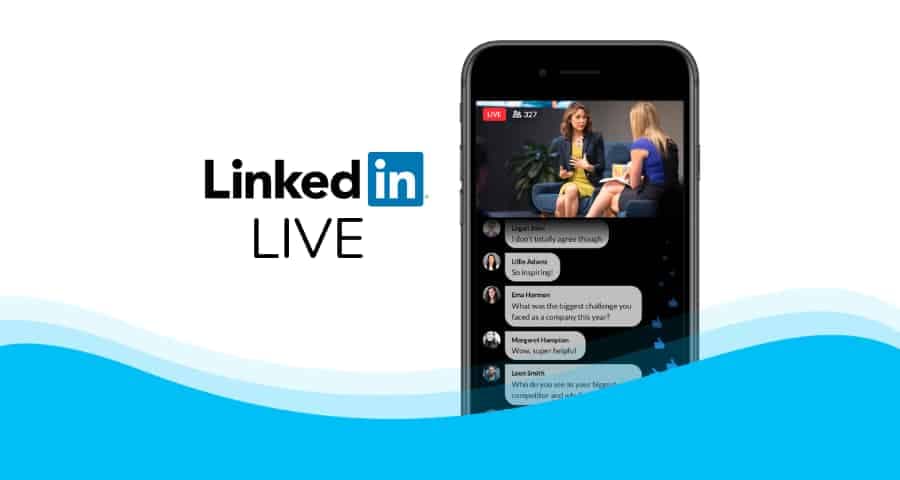 LinkedIn Live is a newer business offering from LinkedIn that helps brands connect with viewers via live streams. LinkedIn Live makes it easy to target a very specific audience, such as professionals in your industry.
LinkedIn Live requires the support of a custom RTMP streaming setup or the support of a third-party streaming platform, like Dacast.
Download LinkedIn on the App Store.
Key Features:
Social media streaming to a professional audience

Quality-control and exclusivity

Designed to boost engagement

Integrated with LinkedIn Events for virtual event hosting
Pricing:
Linkedin Live is free to use as long as your application is accepted.
Pros:
Free app

Good for niche audiences

Designed to build brand awareness

Helps increase engagement
Cons:
Access is application only

Requires third party support

Closely monitored and highly regulated
Compatibility with Dacast:
LinkedIn Live is compatible with Dacast. In fact, LinkedIn Live needs the support of an RTMP-enabled platform like Dacast to operate.
12. YouNow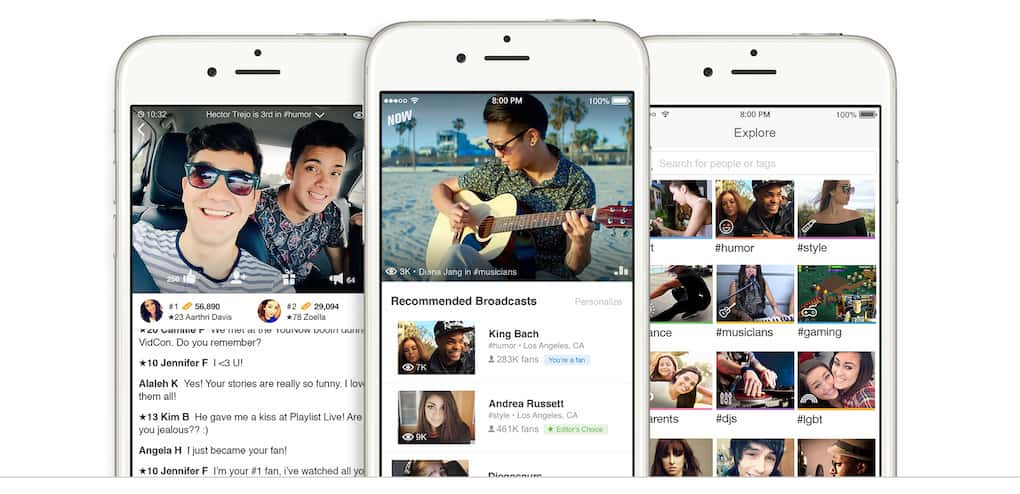 YouNow is a live streaming app that has been around for over a decade. This social media app is known for its safe streaming. This live streaming app is particularly well known for helping streamers connect with their audiences. It is a great live streaming app for iPhone.
Key Features:
Supports video monetization

Content restrictions and community guidelines

24/7 content monitoring

Easy login with Google, Apple, and Instagram
Pricing:
YouNow is free to download and use.
Pros:
Long-standing platform

Safe and secure

The platform is very straightforward

Desktop and mobile streaming
Cons:
Not as popular as it once was

Monetization is limited to "Partners" that meet certain criteria
Compatibility with Dacast:
YouNow doesn't use the support of professional broadcasting platforms, so it does not work with Dacast.
Connecting Your Live Streaming App to an RTMP Server
With many live streaming apps, you'll need an RTMP server to connect it to. This usually means linking to an online video platform (OVP).
An OVP will allow you to live stream video via a distributed network of servers around the world. This will ensure maximum speed and reliability and minimize problems such as buffering.
Connecting a mobile app to an RTMP server usually involves filling in two fields. One field is the URL of the server. This usually comes in the format "rtmp://XYZ.COM/XYZ." The second field is the stream name or stream key. This is a randomly generated code or text string. It points your streaming app to the correct live streaming channel and authorizes access at the same time.
You can find these credentials on your online video platform , and then copy them into your iPhone live streaming app to connect to the server and go live.
Please check out our guide to live streaming from your iPhone for details on how to connect your live stream app to your RTMP server and start your live stream.
Conclusion
With the technology and applications that we have access to today, you can start streaming in no time. If you're new to mobile broadcasting, you can follow our tutorial on iPhone live streaming as a starting point.
Since several of the apps we mentioned are free, we recommend downloading the one you think will best meet your broadcasting needs and test it out. If you don't have an online video platform to connect it to, do not fret.
That's where Dacast's 14-day risk-free trial comes into play. Sign up today to start your free trial of Dacast.
From there, you can follow our iPhone live streaming guide to learn how to connect the two platforms and start streaming.
Create a Dacast account now to get started. No credit card is required.
For regular live streaming tips , feel free to join our LinkedIn group .
Subscribe Now
Stay up-to-date with the latest features and product releases. Cool tips, expert advice and more.