Stream confidently and securely with our new VOD to Live feature. VOD to Live allows you to choose any of your videos, set it to a specific time and date, and go live without the use of an encoder.  So what is the difference between this and a regular VOD stream?  There are a number of significant differences between the two.  First and foremost, your event will be viewed as a live stream and not a VOD.  Meaning, if your stream starts at 11 am and your audience comes in at 11:15 am they will be viewing the live stream where it is currently at in real time vs. a traditional VOD where you would normally press the play button and it starts from the beginning.  You can now create 3 live streams with the same video to accommodate different time zones.  An example of this would be if you schedule a video starting at 3 pm GMT, you can schedule it for 3 pm EST and 3 pm PT.
By setting your VOD to stream as a live stream it will appear as though it is a live event, and since it is pre recorded you don't have to worry about connectivity issues especially if you are streaming into other countries such as China. Since there is no need for an encoder all you need to do is schedule your event and copy and paste the URL to your audience's designated platform or embed it like the typical live stream.
Go to your Live Streams, click Create Event, and select Pre-Recorded Event.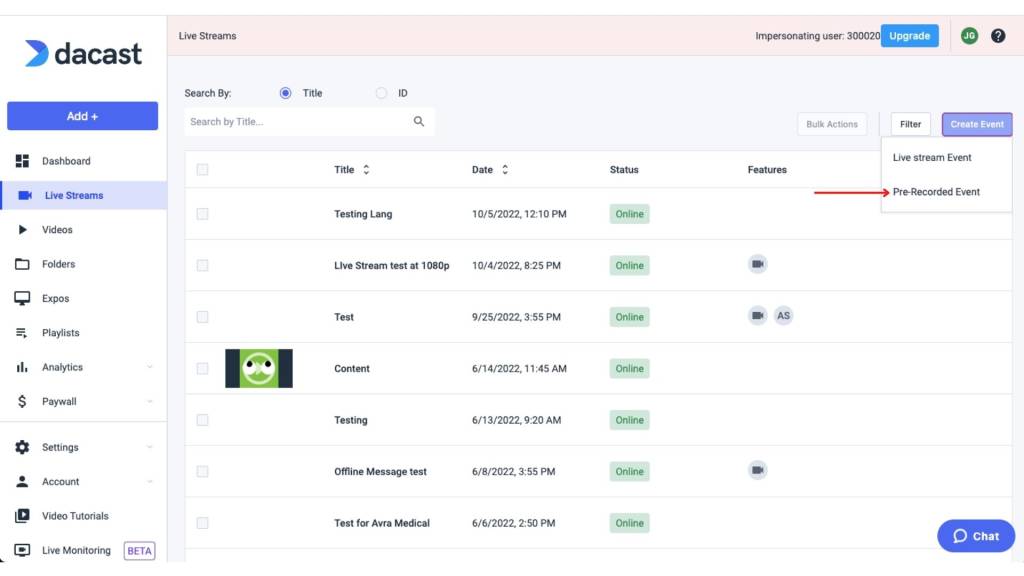 2. Choose the video you want to schedule to go live.  If you do not see your video on the list make sure you have uploaded it onto your Dacast account first.
3. Schedule your time, date, and timezone then click Create.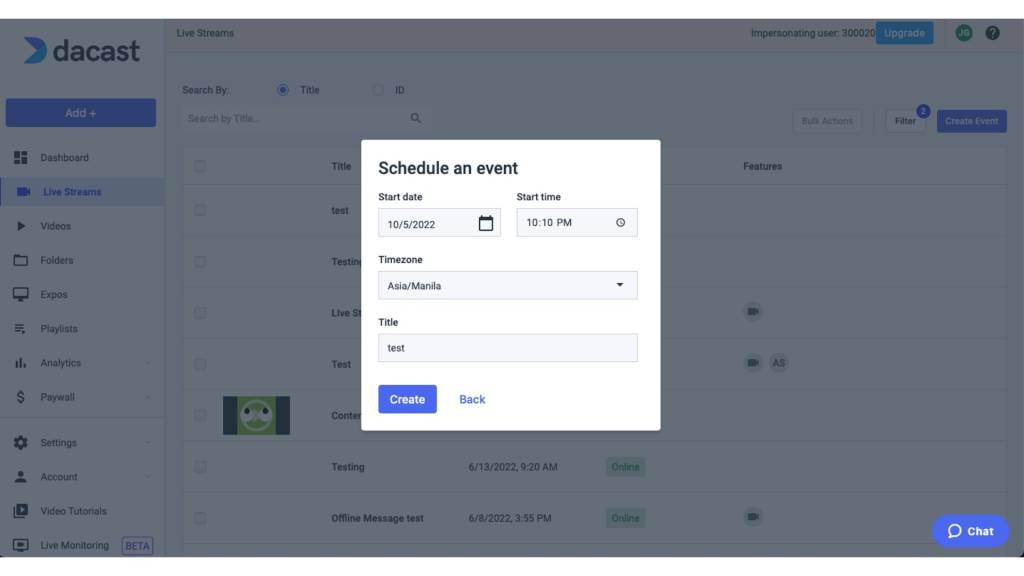 4. Your VOD to Live is now scheduled. To share the video's link click on "Copy IFrame Embed Code" and paste it on to the designated site for your viewers to watch.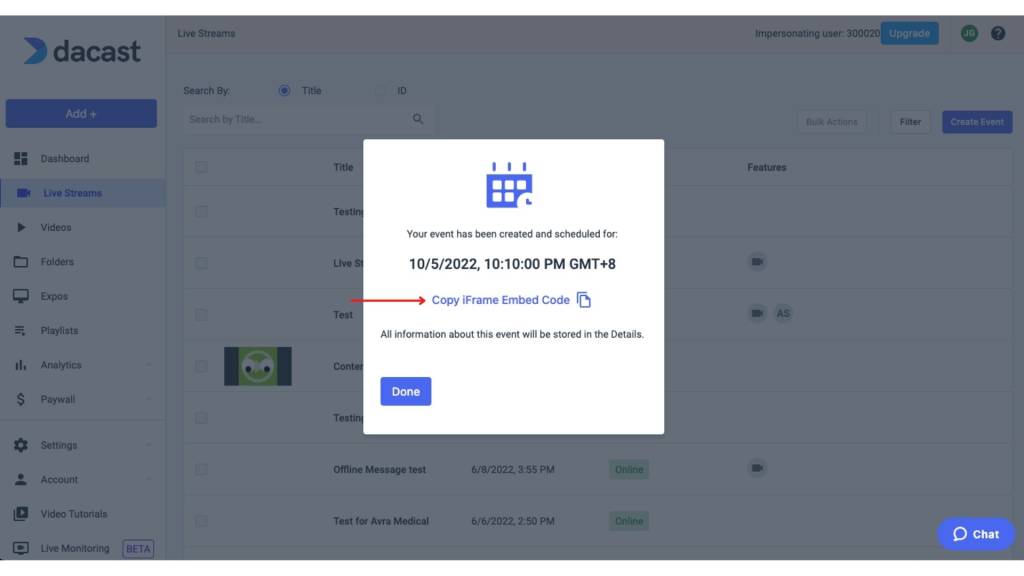 5. You can view your VOD's details as well as change the date, time, or even video if you want to reschedule your stream.
6. Your stream should now be playing at the scheduled time.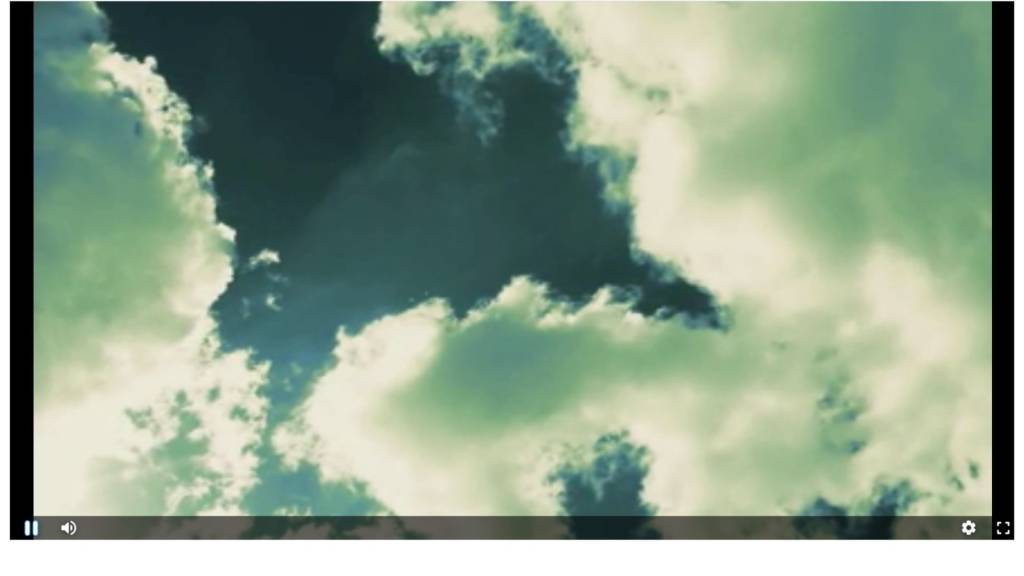 Not yet a Dacast user, and interested in trying Dacast risk-free for 14 days? Sign up today to get started.