You are a booming business, and you think expanding your audience in China would be a good call. But for that, you need to be prepared. Chinese audiences have access to streaming services like Netflix and Prime, so just like the rest of the world, they expect premium viewing experiences.
China live streaming continues to be a huge trend, and those looking to tap into the China live streaming market must consider using a China streaming service. Otherwise, with plenty of competitors delivering high-quality streaming, you risk losing out on many would-be viewers and customers.
Streaming to China is unlike streaming to any other country. As a broadcaster or organization wanting to tap into the Chinese market, you must know about the unique challenges that the Great Firewall of China introduces. Various solutions exist to address the Great Firewall, but they're not all created equal.
This post will share more about the unique challenges you'll encounter when live streaming to China. We'll also discuss some factors to consider when live streaming to a Chinese audience, and lastly, we'll talk about 5 different platforms you can use to reach a Chinese audience.
Table of Contents
Market Overview and Trends
How Does the Great Firewall of China Influence Live Streaming?
Servers Inside China vs. Outside China
Knowing What Type of Content is Banned in China
ICP Licenses and Live Streaming to China
5 Best Live Streaming Platforms That Offer the Service In China

Conclusion
Market Overview and Trends
When live streaming was newer, delivering a video with great quality used to be a nice bonus. Now, it's a non-negotiable. Live streaming in China, especially live stream selling in China,  has become huge and lucrative. That's why there are so many competitors fighting for the attention of Chinese viewers. Consider the following stats to see why it's worth getting streaming right when reaching a Chinese audience.
McKinsey forecasts that by 2030, the number of households in China with upper-middle-class incomes and higher could be roughly equal to what you would find in Europe and the USA combined.
Based on data released in February 2022 , about 703.4 million live streaming users live in China, representing about 68.2% of total internet users in China.
About 27.5% of internet users in China have live streamed a sport. That's about 284 million people. To add to the appeal of the China live streaming market, a majority of those 284,000 people paid for sports streaming services.
In addition to sports, internet users in China commonly live stream videos in e-commerce, gaming, reality shows, and concerts, according to numbers reported just as 2022 was about to begin.
By not making intentional decisions to improve the live streaming experience for Chinese viewers, you'll miss out on what could be a massive audience. This is true for all industries, including sports, entertainment and e-commerce. Sports broadcasters should especially be hungry to enter this market because sports are still a relatively untapped market compared to other industries.
That's why our team at Dacast has worked hard to develop a robust China live streaming service solution. With such enormous opportunities to be gained by tapping into the China live streaming market in 2022 and beyond, we want to equip our users with everything needed to achieve their business broadcasting goals.
168飞艇官网直播开奖-2022幸运飞行艇在线开奖直播- How Does the Great Firewall of China Influence Live Streaming?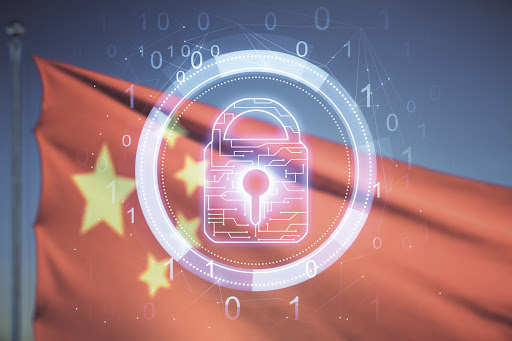 The Great Firewall of China, also called The Golden Shield Project, is basically their censoring system. It was designed to regulate internet usage within the country, and it achieves this by using various sophisticated techniques to filter content. Without getting too political, the purpose of the Great Firewall of China is to protect the people of China from "spiritual pollutants".
Some example factors that the filtering system considers include domain name, specific keywords, and detection of specific faces. On top of social sites like Facebook and Twitter, this convenient tool lets you see which other websites are blocked in China.
Now that you know the basics of what it is, let's talk about the implications of the Great Firewall of China on live streaming.
First, broadcasters must take extra steps to make sure the quality of the stream they deliver is robust and dependable. Second, once broadcasters figure out a way to deliver that solid experience, they must become well-versed on what is and isn't allowed. Lastly, you may need an ICP license.
Let's cover these 3 implications more closely next.
Servers Inside China vs. Outside China
A big factor in Chinese streaming quality and performance is latency , which is affected by distance. It's not uncommon for Chinese users to tune into a live stream that's being streamed from a server in the USA or Australia. That's far.
When shopping for a Chinese streaming service, you need to dig deeper into the phrase "live streaming to China". Content delivery network (CDN) servers in Hong Kong, located in China, are outside what we consider Mainland China for streaming purposes, meaning content delivered from Hong Kong servers still has to go through the Great Firewall.
While using servers in Hong Kong certainly has a proximity advantage, you may run into the very problem you're trying to solve in the first place⁠— a solution with dependable performance. Additionally, there's still a chance your live video in China may be blocked for things out of your control, like a specific CDN edge server being blocked because of another broadcast on the same server.
That's why you want to find a solution, like Dacast, that includes servers and infrastructure within Mainland China and not just Hong Kong. By doing so, you bypass the Great Firewall altogether.
Knowing What Type of Content is Banned in China
Anything that comes over the internet from outside of China will be monitored closely. Although you bypass the careful review process when you use a service like Dacast, it's still a good practice to become familiar with what type of content gets filtered in China.
The list of content that is banned is extensive. Here's a small list of examples.
Fortune-telling, consuming non-edible food such as paper, hip shaking, taking shots at nightclubs, insulting Chinese heroes and martyrs, wearing fake police uniforms, tombstones, coffins, and so on.
ICP Licenses and Live Streaming to China
ICP license fees are very expensive. Arguably only mid-size businesses and large corporations looking to stream into China can afford it. If you take and process payments online or just plan to stream, you just need an ICP registration, which is a bit more affordable, but still costly. If this all sounds discouraging, don't worry. You can bypass all of this by using a platform like Dacast.
With Dacast, you don't need an ICP license because we've done the hard work, so you don't have to. Leverage our partnerships and infrastructure in Mainland China to bypass the Great Firewall and reach a lucrative Chinese audience.
Try live streaming to China for only $49/hour. No hidden fees.
Not a Dacast member? Try our 14-day free trial.
Try Dacast for China Live Streaming
幸运飞行艇官网开奖网址-飞艇开奖结果官网直播
Now that you know more about why you need to make use of Chinese streaming platforms, let's talk about 5 of the most popular live streaming platforms to China in the market.
1. Dacast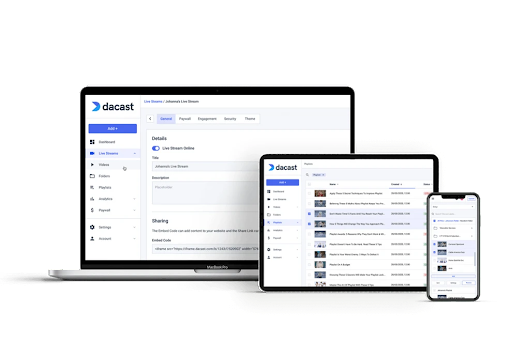 Dacast offers both a China Video on Demand service and a premium Chinese live broadcast service. Dacast has infrastructure inside Mainland China, meaning your streams won't be affected by the Great Firewall of China. As a result, the streams will be more stable, higher quality, and less likely to be blocked by Chinese authorities. Dacast has also gone through the work of acquiring an ICP license so that you don't have to.
Dacast pricing for live video in China is also very transparent and predictable, unlike other platforms. You pay $49 per hour of content you live stream to China. There are no hidden fees, no add-ons, and no extra license fees needed.
Dacast does not charge any extra for bandwidth . Because bandwidth is really expensive in China, most companies charge a separate fee for bandwidth when streaming to China.
Dacast's pricing starts at $39/month and you can access Dacast's streaming to China feature on all plans.
Explore more about live streaming to China using Dacast.
2. Panopto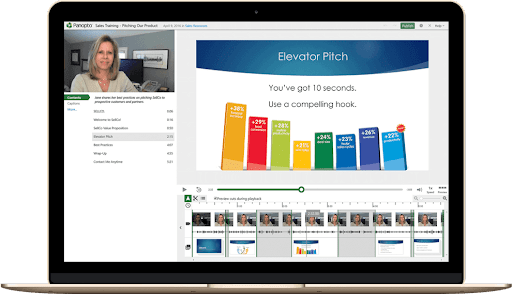 Panopto uses the Amazon Cloudfront CDN for helping its users deliver video to China. Keep in mind, Amazon Cloudfront has a limited number of points of presence (PoPs) located in Mainland China, which includes Beijing, Shanghai, and Zhongwei, so you still risk experiencing slow loading times and overall inconsistent quality. Despite this, it's still a robust solution for streaming educational content to China.
Panopto has a $14.99/month pro plan to get you started.
3. Wowza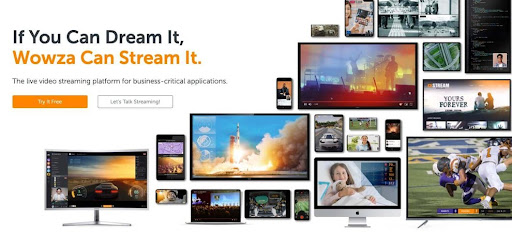 Wowza offers streaming support on most plans when live streaming to China. However, keep in mind that the content delivery networks they partner with do not have edge servers, or PoPs, in Mainland China. Chinese listeners will receive content from the nearest country's edge servers, which could include Singapore and South Korea.
They have a separate partnership with Alibaba Cloud for those who want a more dependable solution. Alibaba has PoPs in Mainland China and is known for having a solid reputation there.
Keep in mind, you won't need a full ICP license by taking the route with Wowza + Alibaba, but you'll need an ICP registration.
Wowza pricing starts at $29/month for their streaming cloud solution,  and $175/month + $195/month for each additional instance for their streaming engine.
Note: As mentioned, if you want a more robust solution when streaming to China, you'll have to look into deploying Wowza Streaming Engine with Alibaba Cloud. Their partnership page does not list pricing, so you'll need to contact them to learn more. You likely have to subscribe to Alibaba Cloud separately.
When taking this route, you may also need to invest in their Premium Support plans, which are as follows:
Silver: $125/month/billed annually
Gold: $585/month/billed annually
Platinum: Custom
4. Muvi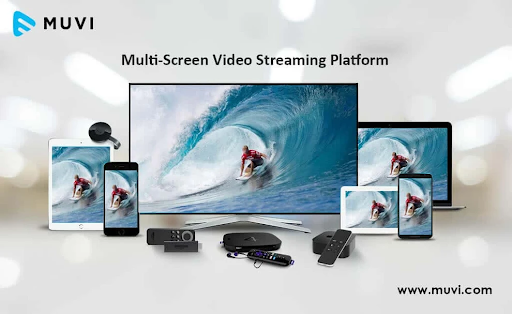 Muvi has partnerships with Alibaba Cloud, Cloudera, and Tencent Cloud to help its customers deliver a premium live video or audio experience to a Chinese audience. Muvi's partners offer support when delivering content to China, including the ICP license. These partners have multiple PoPs in China and Southeast Asia.
With Muvi, your videos are stored in servers located in Mainland China and delivered to Chinese viewers via their CDN. You also have the option to replicate videos to their China servers.
Muvi pricing starts at $399/month (+ $299/month per app + infra fees).
5. Vidizmo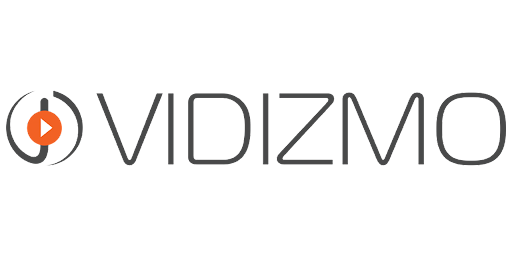 Vidizmo has helped various big name companies stream to China, including Louis Vuitton. Vidizmo supports China video hosting in two ways: 1) Deploying Vidizmo in a Microsoft Azure data center located in China or 2) Storing videos outside of China and delivering them via Azure CDN China.
Deploying Vidizmo in a Microsoft Azure data center in China
By hosting videos in Mainland China, you bypass the need to get around the Great Firewall of China. Your videos will be stored, hosted, and delivered locally. Pricing for Azure data center is highly customizable and separate from Vidizmo pricing.
Delivering content via Azure CDN China
Alternatively, you can host videos outside of Mainland China and use Azure CDN China edge servers to deliver content to a Chinese audience. Azure CDN China has partnerships with various local providers and various PoPs within China as a result. For this option, you'll need to get an ICP license for your Chinese live streaming website since it isn't hosted in China. You'll also need to subscribe to Azure CDN China separately on top of your Vidizmo subscription.
You have to contact Vidizmo for pricing, but unofficial sources say their pricing starts at $79/user/month. Again, you'll have to subscribe to Azure CDN China or China Azure datacenter separately.
Conclusion
To achieve the fastest speeds possible for Chinese internet users, you need to bypass the delays caused by the Great Firewall of China. By leaving premium video delivery to chance, you risk delivering subpar video experiences and ruining opportunities to earn a lucrative Chinese audience. Chinese viewers want a premium experience, and they want it every single time they interact with you.
We've discussed multiple routes, from solutions that require you to invest in a costly ICP license to solutions requiring you to subscribe to CDN services separately to solutions like Dacast where you can simply pay $49/hour, and that's it.
Want to give Dacast a try? Try our 14-day free trial.
Try Dacast for China Live Streaming
What's been your experience trying to live stream into China? Please share with us in the comments below.
Happy streaming!
Subscribe Now
Stay up-to-date with the latest features and product releases. Cool tips, expert advice and more.